Mancotta Road, Dibrugarh, Assam, 786001
+91 93658 81431 / +91 373 2327715
We are conducting regular orthopaedic surgeries at our Hospital and have daily OPD in this Department. Our Orthopaedic Department is headed by Dr. Ananta Saikia, MS.
Associated Specialists
Dr. Ananta Saikia
Orthopaedics & Orthopaedic Surgery
CONSULTANT, 10+ Years of Exp.+ Years of Exp
MBBS, M.S. (Ortho)- AMC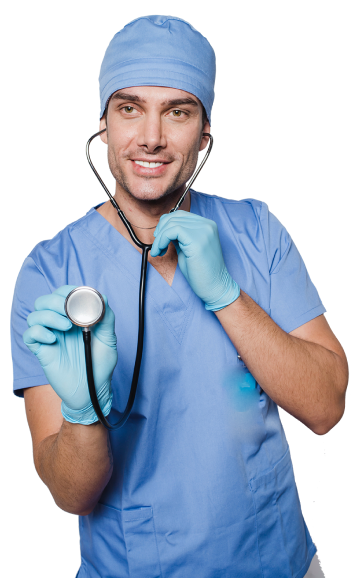 Our Departments
Our Pillars of Strength enabling US to provide YOU the BEST
A range of specialized services ensuring holistic health for You
Our Facilities
OPERATION THEATRES
We have 4 Modern Operation Theatres, including 1 Neurosurgical Operation Theatre, & 3 General Operation Theatres for conventional and Laparoscopic surgeries, with Karl-Storz lap. equipment from Germany. We are well equipped with state-of-the-art medical equipment, accompanied with Centralised Medical Gas Supply System & Central Suction System.
We have a special OT set-up for Orthopaedic Surgeries, equipped with advanced digital surgico 60 H C-Arm with the latest image intensifier system, Pneumatic Drill from Switzerland, and other sophisticated equipment. All kinds of Orthopaedic Surgeries are done here by Senior Orthopaedic Surgeons on a regular basis.
Our Neurosurgery O.T. is well equipped with State-of-the-Art equipment for all types of surgeries related to Brain, Head injuries, & accident & trauma care, and is equipped with a Carl-Zeiss microscope. Our Neurosurgery Department is one of the most experienced and reliable units in the city.
Our Urology O.T. is well equipped for all types of Uro-surgeries.
I C U's
Neurosurgical ICU
We have a well-equipped state of the art modern Neurosurgical I.C.U. with multiple ventilators, for patients requiring treatment for Accident, Stroke & Head injury. Open 24x7, our Neurosurgical ICU fulfils all criteria of Modern ICU emergency services as per the norms.
CCUs & MICUs
We have advanced intensive care units (ICU) for critically ill patients. We take utmost care to facilitate speedy recovery. Casualties from any medical field are prevented by having life support system and other advanced modalities. ICU is equipped with - Modern Multi-parameter Monitoring System, Ventilator, Infusion pumps, Defibrillator, Centralised Medical Supply and Centralised Suction Unit under the supervision of well-trained Anaesthetists and GNM Nurses available round the clock.
Neonatal ICU
We have an ultra-modern Neonatal ICU (Baby Room) equipped with incubators, monitors, infusion pump CPAP, APNEA monitor, Phototherapy unit with full-time experienced Paediatrician, and well trained GNM nurses, available 24 hours to take care of newborn & unwell infants.
We have a comprehensive OBGYN Intensive Care Unit under a Gynaecologist of our own.
BLOOD BANK
We have a well-equipped state of the art modern Blood Bank for patients requiring Blood transfusion. The patients can avail this facility on 24 hours basis. Our Blood Bank fulfils all criteria of Modern Blood Bank services as per the norms of Drugs & Cosmetics Act & Rules.
HOSPITAL SERVICES
24 x 7 Accident and Trauma Care with well equipped Casualty Unit
24 x 7 Pharmacy
24 x 7 Reception Desk to better assist our Patients.
1. The Hospital is equipped with an Effluent Treatment Plant (ETP) facility for safe disposal of waste water. The facility has been in-place and operational since inception, as per approval of Pollution Control Board, Assam
2. SSHRI has 2 Generators to provide 24 x 7 power back-up to the campus in the event of power-cuts.
3. SSHRI comes equipped with a Medical Gas Manifold Room, designated storage areas for emergency stocking of medical gas, and well-trained supervisors to look after the unit.
4. For BMW disposal, we have a tie-up with Assam Medical College Hospital for the use of their incinerator service.
5. Our Hospital has 2 ambulances, with all supporting facilities as per NABH guidelines, available 24x7 for transportation of patients. At least one driver is on stand-by at any given time of the day
a. For transportation of deceased, SSHRI has a tie-up with a local ambulance operator, thereby outsourcing this particular service
6. SSHRI has a mortuary facility in-house.
Meet Our Specialists
We have 2550+ leading in-house doctors with international level expertise who are committed to provide highest
standards of health care services with precision and care
Dr. Minhaj Momin
Neurology & Neurosurgery
CONSULTANT, 10+ Years of Experience+ Years of Exp
DNB (Neuro-Surgery), AMC
Dr. Jayanta Dutta
Cardiology
MEDICAL SUPERINTENDENT, 10+ Years of Exp.+ Years of Exp
MBBS, PGDCC- AMC
Dr. Ramesh Saharia
General Surgery & Oncosurgery
Consultant Surgeon, 10+ Years of Exp.+ Years of Exp
MBBS, M.S. - AMC
Dr. Tridiv Gogoi
Urology
CONSULTANT, 10+ Years of Exp.+ Years of Exp
DNB (Urology), AMC
Dr. Ananta Saikia
Orthopaedics & Orthopaedic Surgery
CONSULTANT, 10+ Years of Exp.+ Years of Exp
MBBS, M.S. (Ortho)- AMC
Dr. Basant Kumar Sharma
Nephrology
CONSULTANT, 10+ Years of Exp.+ Years of Exp
DNB (Nephro)