Mancotta Road, Dibrugarh, Assam, 786001
+91 93658 81431 / +91 373 2327715
Our Services - We Cure, We Care
SSHRI benchmarks with the best in patient care & tertiary health management and offers a wide gamut of healthcare services ranging from Preventive Healthcare to Emergency Care, living up to its motto of 'We Care , We Cure'
Emergency & Trauma Care
1. State of the art ICU's augmented with supportive services like Ambulance , Critical Care Units , Blood Bank, Pharmacy all working 24 X 7 enabling emergency support & care round the clock.
In-Patient
As a NABH(Entry-Level) accredited Healthcare Organization we believe in bringing the best when it comes to your well being. A team of specialist doctors & support staff aided with modern facilities provides you with the best in class treatment.
Specialized Interventions ( Out-Patient)
We offer you a 360 Degree coverage when it comes to health related interventions panning our specialized departments of Dialysis, Orthopedics, Neurology, Nephrology , Pediatrics etc. ensuring you get the best when it comes to your health related concerns.
Diagnostics
Our NABL accredited COVID Lab and all services pathology, microbiology and biochemistry , 24*7 labs is your one stop diagnostic centre catering to a multitude of services; our Radiology services included X-Ray, USG, CT Scan . We also provide Home Collection Services.
Preventive Healthcare
We understand your health related concerns in the post pandemic ecosystem and hence offer you customized health checkup services covering Routine Blood, Thyroid Test, Lipid Profile, Chest X-ray etc. along with consultation from Senior Physician at an optimum price.
Patient Care Services
We believe in Patient Engagement along with care and management and hence aspire to be your partner in the entire journey of 'Good Health'. From providing Accommodation Support to partnership with TPAs for financial management we believe in working collaboratively with you.
Contact us
for your Health Related Concern
An ISO 9001:2015 & NABH accredited super-specialty hospital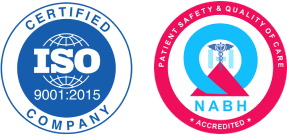 We Cure, We Care
Srimanta Sankardeva Hospital & Research Institute (SSHRI) is a super specialty hospital, located in Dibrugarh, Assam providing the best in class Healthcare services to patients Pan India. We have some of the best empanelled Doctors in our team panning the key departments like Neurosurgery, Nephrology, Orthopedic Surgery, Urology, Obstetrics & Gynaecology and Gatroenterology.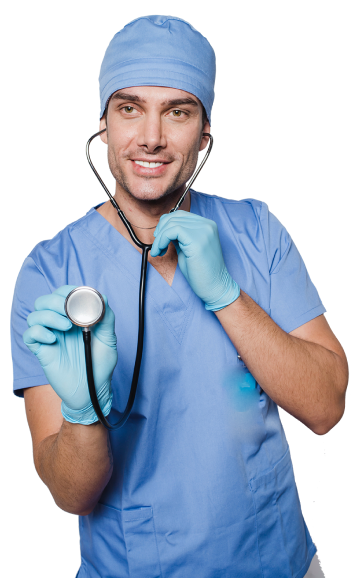 Our Departments
Our Pillars of Strength enabling US to provide YOU the BEST
A range of specialized services ensuring holistic health for You
Meet Our Specialists
We have 2550+ leading in-house doctors with international level expertise who are committed to provide highest
standards of health care services with precision and care
Dr. Minhaj Momin
Neurology & Neurosurgery
CONSULTANT, 10+ Years of Experience+ Years of Exp
DNB (Neuro-Surgery), AMC
Dr. Jayanta Dutta
Cardiology
MEDICAL SUPERINTENDENT, 10+ Years of Exp.+ Years of Exp
MBBS, PGDCC- AMC
Dr. Ramesh Saharia
General Surgery & Oncosurgery
Consultant Surgeon, 10+ Years of Exp.+ Years of Exp
MBBS, M.S. - AMC
Dr. Tridiv Gogoi
Urology
CONSULTANT, 10+ Years of Exp.+ Years of Exp
DNB (Urology), AMC
Dr. Ananta Saikia
Orthopaedics & Orthopaedic Surgery
CONSULTANT, 10+ Years of Exp.+ Years of Exp
MBBS, M.S. (Ortho)- AMC
Dr. Basant Kumar Sharma
Nephrology
CONSULTANT, 10+ Years of Exp.+ Years of Exp
DNB (Nephro)
SSHRI Events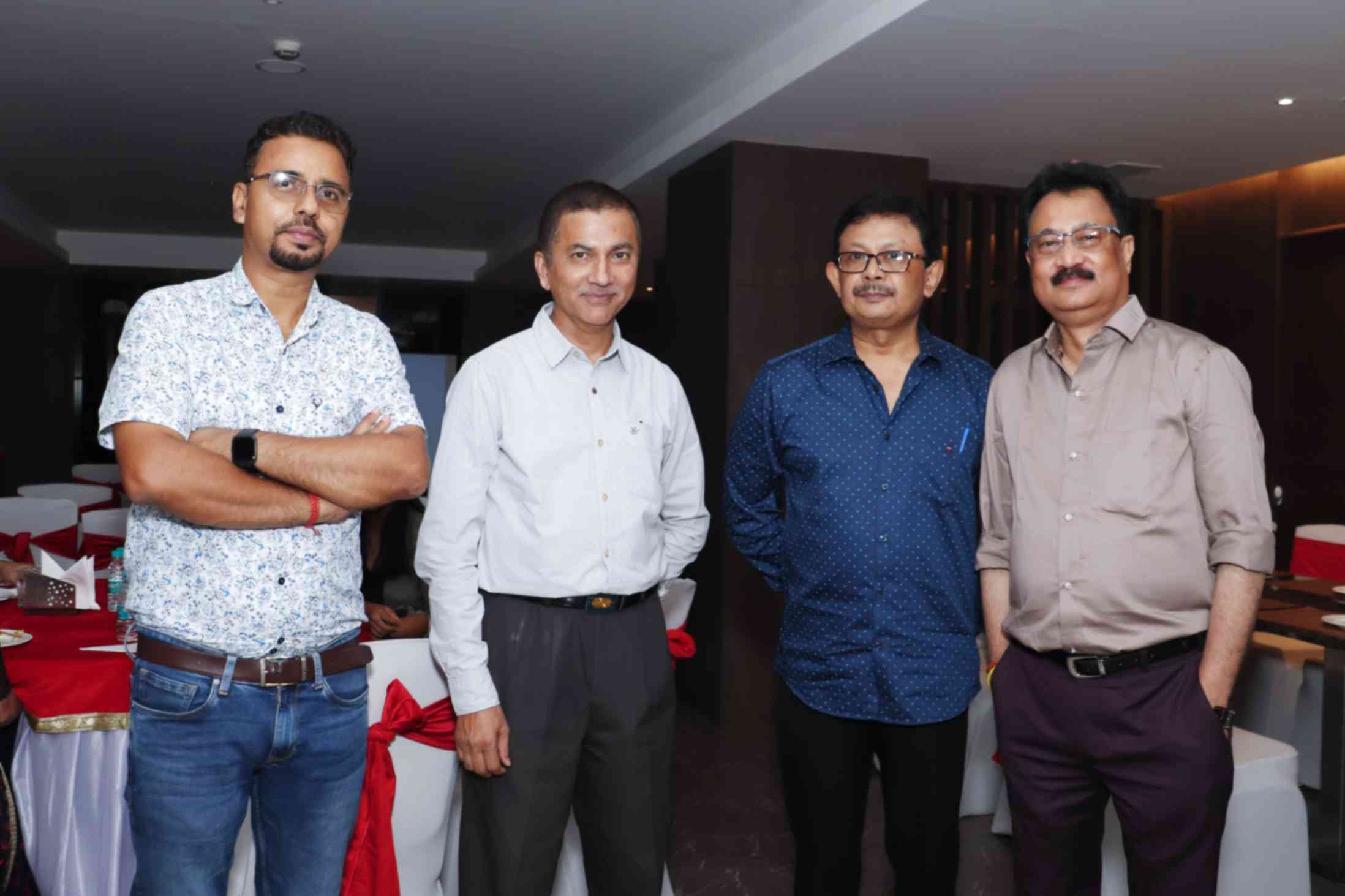 National Doctor's Day
01st , Jul 2022
'National Doctor's Day' commemorating the iconic and internationally renowned medical practitioner, Dr Bidhan Chandra Roy who served as a physician, a freedom fighter, an educationist and a politician.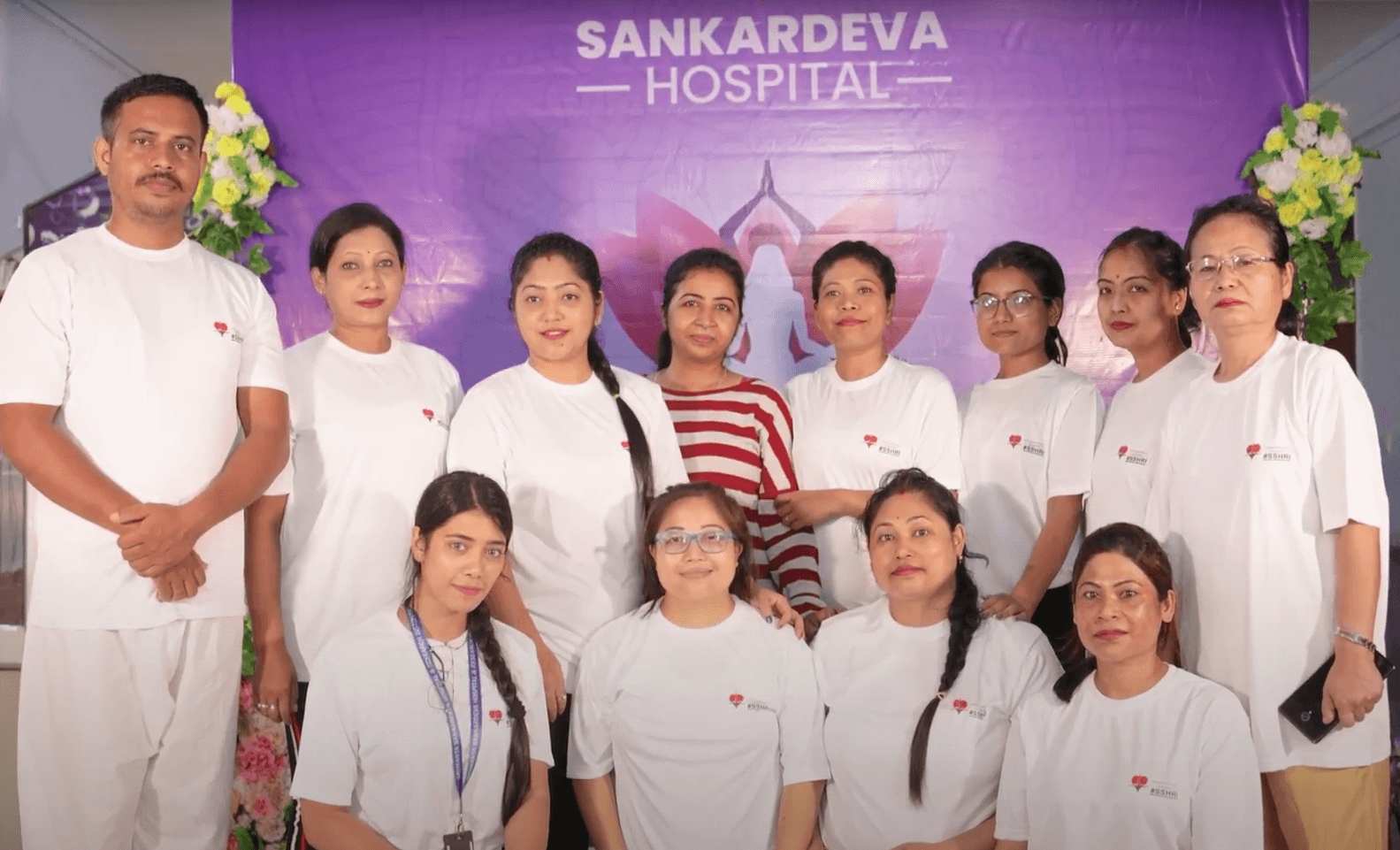 Yoga Day Celebration
21st , Jun 2022
Yoga is an ancient and complex practice, rooted in Indian philosophy.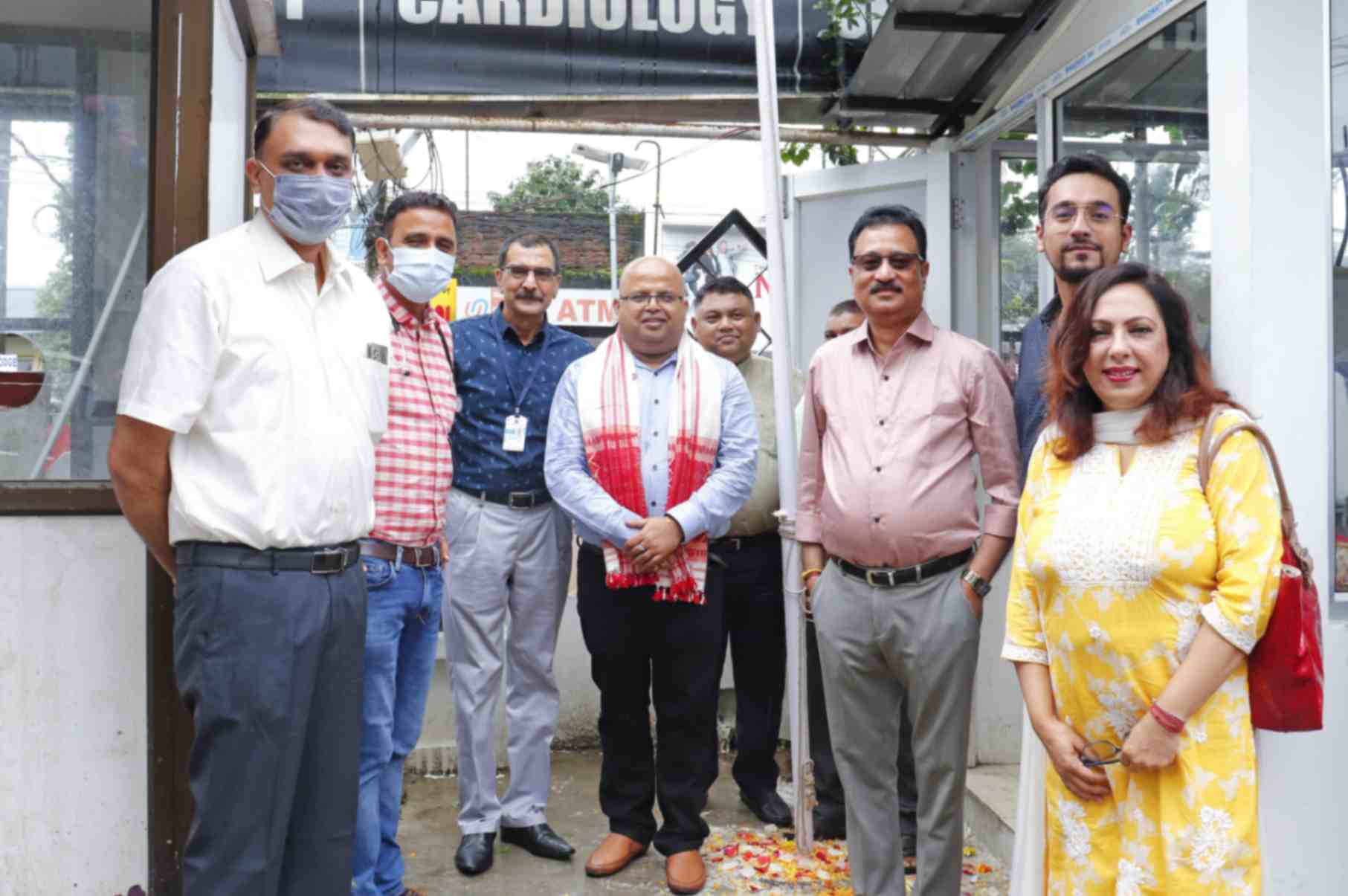 SSHRI 19th Foundation Day
30th , Jun 2022
From a small beginning to a state of the art hospital providing cutting edge technology for the benefit of the patients.
Contact Us
Not an Emergency?
Drop Us a Message!